We send potatoes and glitter bombs every single day!
Do you want to mail a potato?
How to send a potato:

Pick a potato box, glitter bomb, or Mystery Potato.
Enter your custom, anonymous message.
Pay using Paypal or a credit card.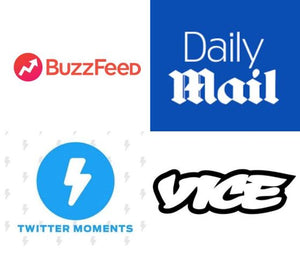 As Seen On
We have been featured on Buzzfeed, Daily Mail, Twitter Moments, Vice, and many more!
Blog
---
Did you know that burlap sacks/gunny sacks have originated for centuries? The name "burlap" has no direct connotation. But the word "boeren" in Dutch and "burel" in French both define...
A Mystery Potato opens up many doors. Some lead to great stories and conversations, strengthening a relationship and even to learning experiences. Taking the Mystery Potato and growing your own...
Baby boomers are buying back the toys they played with as kids and at the top of the list is Mr. Potato Head owned by Hasbro. Mr. Potato Head (on Amazon.com) dates...